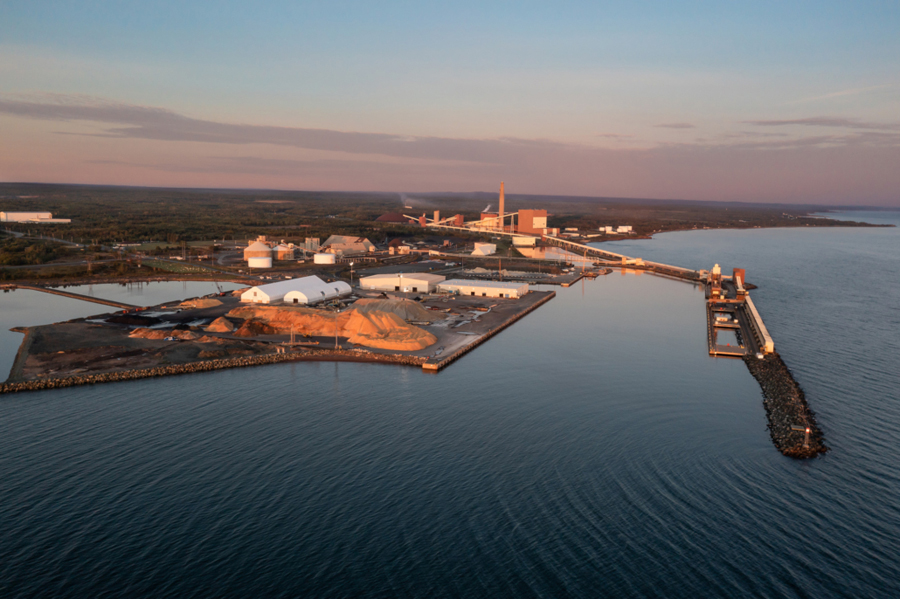 Compulsory Pilotage Area
The area consisting of all the navigable waters within an arc having a radius of two nautical miles measured from the breakwater light at coordinates 47°54.8′00″ N 65°50.3′00″ W is established as the Belledune compulsory pilotage area.
Pilot Boarding Station:  47 56 00 N    65 48 00 W

First ETA UTS (Hours):  12

Confirm or Correct ETA (Hours): 4

Departure / Movage Local time (Hours): 4

Pilot Boat R/T Channel No: 16
Pilotage & Other Charges
The Pilotage Act requires that pilotage tariffs be fixed at a level that permits the Authority to operate on a self-sustaining financial basis, and that the tariffs set be fair and reasonable. The goal is to have each area become financially self-sufficient to eliminate cross-subsidization among ports.